Our flagship zero waste store in Brunnenmarkt/Yppenplatz was featured by Angelika Herburger in MARKTNEWS 5|23, the article highlights the features of our unique sales unit and introduces for our mission in changing the shape of personal care sector towards greener and more sustainable sector, enjoy reading!
No waste, lots of soap in The zero-waste stand at Brunnenmarkt
Noble Soap's zero-waste stand at Brunnenmarkt has become a showcase for sustainability and good entrepreneurship. Here you'll find hygiene and relaxation products such as homemade soaps, pumice stones, essential oils and scented candles
Venerable handcraft
Ahmad Andoura, the founder of Noble Soap, was born in Damascus and grew up between Damascus and Aleppo. There, his family operated a successful soap-making business that had been in his family for generations. Soap making was an important craft and industry in Syria. The Andoura's family used traditional methods to produce high quality soaps made from natural ingredients such as olive oil and Laurel oil.
From Aleppo to Vienna
After the complete destruction caused by the war, the founders moved their headquarters to Vienna and reopened the production in cooperation with their old employees in the south of Turkey. The Brunnenmarkt location was chosen because it is a special melting pot of cultures that value each other and works in harmony towards better reality and future.
And due to Noble Soap's great success, there is now also a store at the Schmelzbrücke in addition to the Brunnenmarkt store.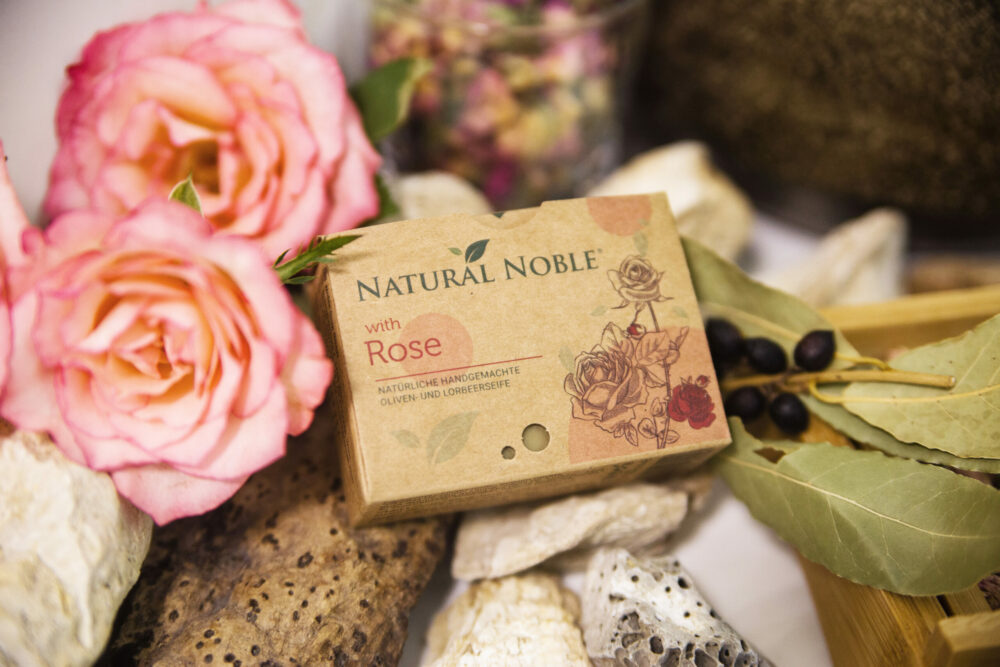 Noble Soap is committed to the goal of using available resources sustainably and sparingly. On the one hand, this refers to the production of the soaps, on the other hand, to their packaging in the store. The step towards a zero-waste store, i.e. a shop where there is no plastic packaging and where it is best to take your own containers, was only logical. Since there are unfortunately still very few zero-waste stores in Vienna, Noble Soap quickly became the place to go for people who care about sustainability.
The zero waste store's assortment includes a variety of handmade soaps, all made from natural ingredients. The company relies on high-quality organic oils and plant extracts that are known for their nourishing and regenerating properties. For example, there are soaps with rose, lavender and rosemary oil. The use of synthetic, colorants, parabens or other harmful ingredients is deliberately avoided.
Flagship Sign
The success of the Noble Zero Waste store at Brunnenmarkt shows that sustainability, quality and entrepreneurship can go hand in hand. This has attracted the attention of Several politicians whom have visited the store and praised it as an example of successful integration and entrepreneurial commitment. All of them emphasized that the store is not only a contribution to sustainability, but also an important part of the Grätzl community in Vienna.
🌱Stand 116 Brunnenmarkt/Yppenplatz: Brunnengasse 72, 1160 Vienna
🌱Main store: Schmelzbrücke 6, 1150, Vienna