We all know that we have contributed to the current global health catastrophe by way of our collective human actions over the last decades. The chemical industry, mass production, and the unimaginable amounts of waste that we produce, but also carelessness in the use of our global resources, have played a major role in this. All these missteps have had an impact not only on the environment, but also on us as individuals – on our health. Since this situation affects all of us, it would be great if we took time to think about how we can improve it through simple actions.
As we continue to look for long-term answers, the current pandemic underlines an urgent wake up call. But first, let's briefly analyse a possibility for our first collective social response!
There are two examples which have shown us that we have learned nothing from the current health crisis, nor from previous ones, and do not yet understand how our individual and collective actions contribute to the deterioration of our own health and the global health condition..
It is no secret that within the emergence of "COVID-19" there has as well been another consumer crash in huge supermarkets and retailers*. The hoarding of purchases to an extent which has never before been seen, such as was the case with toilet paper which has been bought in absurd quantities, may well be described as dramatic. More toilet paper means: more waste, more paper, more trees to be cut down, and a further exacerbation of the environmental disaster that we have collectively initiated.
Besides the aforementioned example of toilet paper, body cleansing and hygiene play a very important role, especially in this critical time. The skin is our largest organ. It protects us from harmful environmental influences and supports our immune system. The daily use of chemical body cleansers kills all of the bacteria on our skin, even the beneficial ones that are essential for a balanced and intact acid mantle. If the skin gets out of balance then the immune system is weakened. What's more, most body products are packaged in disposable plastic, so we are increasing both our "chemical footprint" and the abundance of plastic waste even faster than before; digging our collective grave even deeper.
But let's leave the more detailed analysis to the health and environmental scientists.
At Noble Soap, we take our responsibility to people and to the environment very seriously and want our products to contribute to the good of both. The entirety of our  company philosophy and our natural products reflect this perfectly. It is of great importance to us that we raise people's awareness of the necessity of using healthier products for daily personal hygiene and of avoiding unnecessary waste in the process of doing so. With Noble Soap's products, that's easy!
We produce Aleppo soaps of the highest quality from olive oil and laurel oil; no additional ingredients are needed. Our natural soaps are characterized by many outstanding features.
Our soaps are handmade, free of harmful chemical substances, free of palm oil, vegan, sustainably produced, free of animal suffering, biodegradable and come in plastic-free packaging.
The olive oil contained therein nourishes and cares for our skin down to the deepest layers. Due to the similar cell structures of olive oil and human skin, the latter absorbs the rich oil well. Olive oil contains many important ingredients that have an antioxidant effect and protect the skin against harmful environmental influences and skin-irritating substances, such as vitamin A, omega 3 fatty acids and oleocanthal. Vitamin E neutralizes free radicals, initiates cell renewal and provides a skin rejuvenating effect. Chlorophyll helps the body to detoxify and heal wounds while also supporting cell regeneration.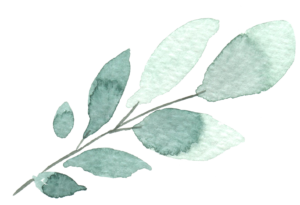 Laurel oil has been a highly valued "magic" oil that has been used in diverse ways since the dawn of civilisation. However, thanks to its antiseptic, antibacterial and anti-inflammatory effects, it is gaining renewed importance, especially nowadays, as a natural alternative to chemical disinfectants.
Its unique cosmetic ability to regulate sebaceous gland hyper-function while also reducing inflammation, allows laurel oil to aid in the fight against blemished skin and acne. It also reduces dandruff by inhibiting the overproduction of sebum. Additionally, the blood circulation stimulation provided by the oil also has a positive effect on dandruff reduction.
The combination of these two valuable, effective oils – olive oil and laurel oil – , which are processed in accordance with authentic, traditional production rituals, creates the outstanding quality of our Aleppo soap and makes it the best, healthiest alternative to chemical cleansers for the body.
As mentioned at the beginning, answers and actions to the most important global problems are needed and they can start very small, with daily care for our bodies. Nobel Soap products are therefore the perfect sustainable and eco-friendly choice for natural hair and body care. This is why we chose to include the laurel branch in our logo as a sign of authentic natural health and beauty.